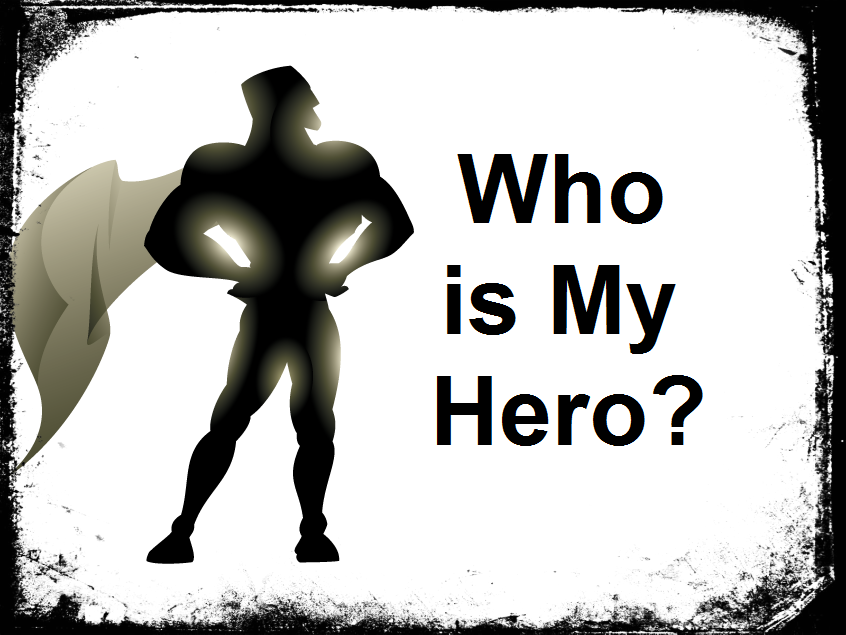 Is there a hero who inspired me? No, there was no one person who changed my life or gave me inspiration to be more. For me it is everyone around me, ones who reach for the stars, as well as those who are still lying on the floor. To me the flight of the 'human will' is not a one-way trip, not a one-time journey, nor a one-time slip.
I gathered whom I am from everyone around me from ones who struggle to ones who are strong. I can learn from ones who think they know little to ones who think they are never wrong. I strive to learn from children and adults alike for it is the goal of becoming someone I like. I strive to learn from the suffering who teaches me the need to understand, show compassion, and never forget how to cherish every happy moment to its end. I strive to learn from the sure and empowered who remind me to hope and see happiness is not pretend. I strive to learn from the ones who are arrogant, loud, and forceful to be heard for they remind me of the need to be humble and not to be so limited wanting only to be understood that I forget to actively work in understanding others.
Most of all I try to learn from every child's wonder. How their feelings of wonder guide their perception so even old things can be seen as new. May I be an eternal seeker and learner, willing to be a part of every good thing around me, giving back freely all of me where and when I can, and enjoy life as if it is a wonderment without end. May I become my own Hero.