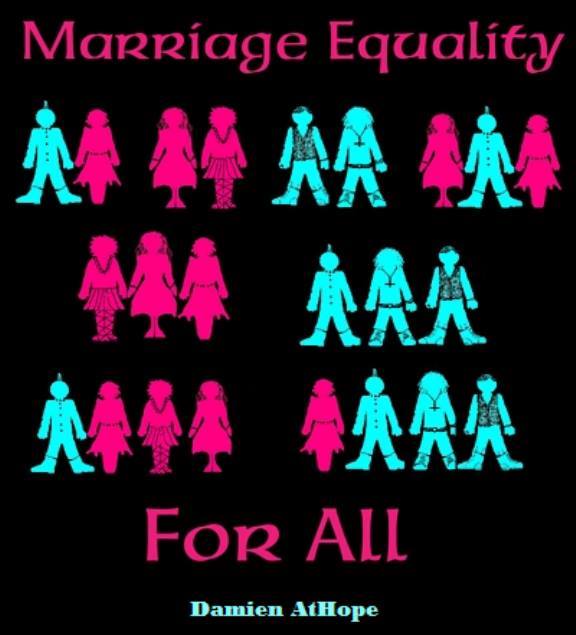 I hear people say the statement, "same sex marriage should be legal if the two people love each other" I always think, Yes as its a human right and also no because even if they don't love each other they still have the right to get married; since when is proof of love a contingent requirement for heterosexual couples to get married?
Hell, america allows arranged marriage and knows there is forced marriages but cares most about stopping homosexual marriage?
The US State Department tentatively, acknowledged the problem of forced marriage as "one entered into without full consent and under duress where the individual has no right to choose a partner or ability to say no."
The question is what to do about it, especially since the United States has 50 different policies for seeking services, getting protection orders and consenting to matrimony.
Forced marriage is an increasingly hidden issue in this country.
Heather M. Heiman, project manager of the Forced Marriage Initiative states, "But it isn't new. We have the term shotgun wedding. Where do you think that comes from?" To shed light on the issue, Heiman' group launched an investigation – the findings were released in 2012 – that queried providers of legal services, educators, community organizations, and social service and health care agencies about their clients. "We used the snowball method and got responses from 47 states and Guam. What we found is that forced marriages occur everywhere, hitting people of all social classes and ethnic and religious backgrounds."
Forced Marriage Protection Orders elsewhere have proved life-saving for women. First and foremost, we're pushing US government entities, including the State Department and Health and Human Services, to take these situations seriously and not be dismissive. We want them to intervene if a US citizen complains that she is being taken overseas for a forced marriage or comes to a domestic violence shelter. We want these agencies to see that this is not a problem happening somewhere else, but is a domestic issue."
http://truth-out.org/news/item/15845-arranged-marriage-is-a-us-issue
Though I am against force marriage all other marriage should just call marriage. Not gay marriage or whatever as if it is a different marriage.