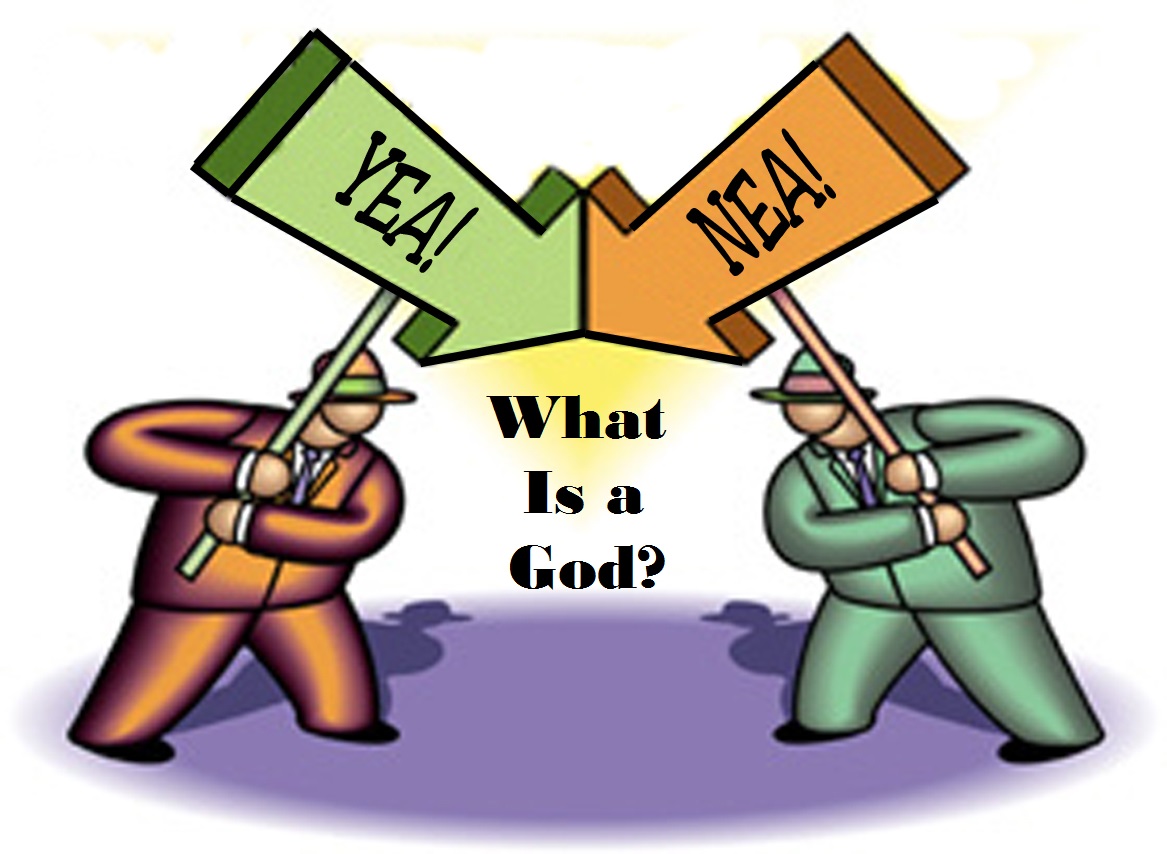 "What Is a God?"
I was Banned in a Philosophy Group, by asking for Philosophical Accuracy
Here, is the "dialogue" that I was banned for, in a philosophy group no less for holding the challenger to philosophical accuracy of answering my questions. I am always amazed at how some thinkers conduct them selves. I am not saying I can't get better, I can and am actively working on it. Holding them to account always makes them think I am doing something wrong.
The challenger was addressing my blog post:
"Ontology, Epistemology, & Axiology argument/challenge protocol"
Turning the Argument?
What would make what you say even more powerful is turning what you say into hard Questions for others to answer. Always try to turn statements into a question, to add force, as then they are obligated to respond. It adds mental pressure on them to start to offer confirmable truths. The more they feel a need to provide a valid and reliable response the more the person being asked can start to feel a need to feel confident under challenge thus start limiting their claims, as they start learning very quickly things said need proof. But we want that, because it forces them to start speaking and thinking the truth. And, if we have Reality we have this truth. Meaning it is only a matter of helping them understand this.
Ontology, Epistemology, & Axiology OEA (The Hammer of Truth) "the hammer of truth crushes errors and builds accuracy as well"
OEA "Hammer of Truth" Questions:
Ontology, Epistemology, & Axiology questioning tools in inquiry, disagreements, arguments, or debates.
*Ontology (thingness of things) questions to define or compare and contrast thingness.
*Epistemology (knowledge of things) questions to explode or establish and confirm knowledge.
*Axiology (value/worth/goodness of things) questions to valueize (value judge) or establish and confirm value or disvalue, worth or dis-worth, as well as goodness or un-good.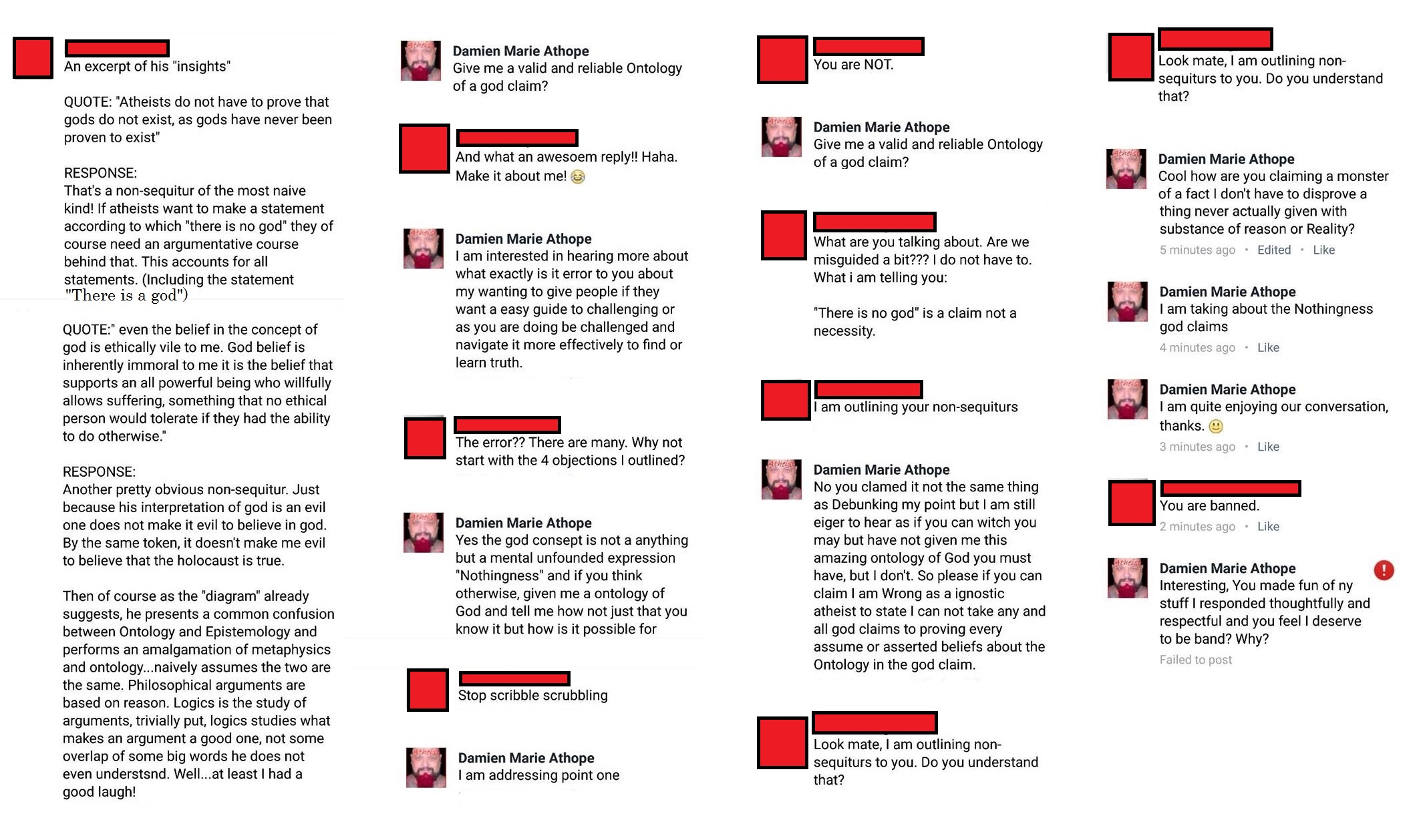 PS. If I get a worthy challenge I will usually address it first, then if I want to ban PEOPLE. I ban people all the time as sometimes I get in bad moods or I just want to I owe none a right to be my friend but I welcome credible thinkers as they can help me and I them. But I was only using philosophy in a philosophy group and I was not even being mean or anything. weird, but whatever.