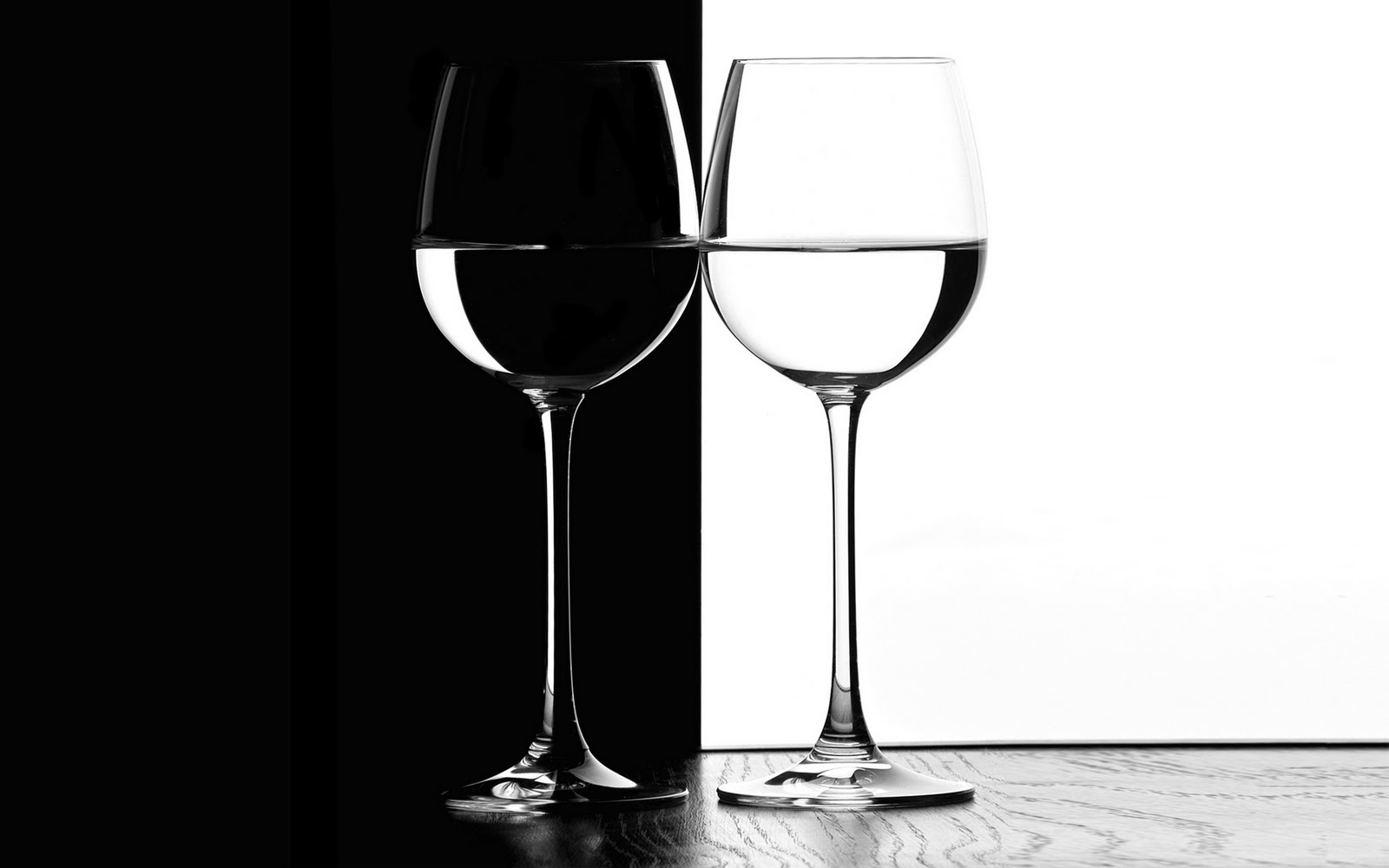 Compare and Contrast (as a religious thinker and now non-religious)
The following is a poem from the book Taste Your Emotions that relates to this:
"Rebirth"
I rub my eyes, Is it true?
I am smiling
Giddy with joy
I look at myself in the mirror
It is like a new me, looking back.
Warm sun sits on my face
Blue skies float inside my eyes.
Happiness of my smile glitters like the stars
I feel new, the mountains of my life did not landslide.
For now, I stand here growing strong.
My life came from a hard seed of hate.
Now changed and strong, I spring forth into a sturdy tree of love.
As a religious believer, I was a far cry from the individual I am now. Almost a complete opposite juxtaposition can be seen in most areas. Some of my past fanaticism mirrors my families' membership in a strict religious Christian cult called "The Local Church". Theologically, the Local Church is considered by most Christian apologists and counter cult professionals to be a cult of Christianity. According to cult leader Witness Lee, all are evil, even others in Christianity are viewed as blind, fallen, poor, and degraded. Witness Lee calls all other Christian denominational groups harlot daughters of the whore of Babylon (Apologetics Index, 2009).
I was also non-caring as a result of my parents' sexual, physical, emotional, and mental abuse and living in a community of aggression and violence. This oppression and empathy robbing happened both in the home as well as from being from tough schools and neighborhoods in southern california which exposed me directly to seeking approval through acting out violently as well.
The topics that will be analyzed are love, cohabitation, sexuality, gender, divorce, working women, marriage, extramarital affairs, child-rearing practices, homosexuality, war, America, politics, family, religion, society, media, racism, sexism, ethnocentrism, morals, and the American justice system.
My Views as a religious thinker
*Love: was a fantasy of the gullible few and what could be obtained was more akin to heavy liking than the conception of romantic love. This was also true with family or friends.
*Cohabitation: was okay, but not really what you should do because it was a sin.
*Sexuality: must be controlled, it was fun but if overt or out of the norm it was shameful or evil.
*Gender: was who we were supposed to be as designed by God and the bible's understanding of gender told you how to correctly act.
*Divorce: was a sign of failure and showed you did not try. Marriage was to last forever till death do you part.
*Working women: should not have to work if they do not want to; unless it is required in order to earn the needed combined income to survive.
*Marriage: equals monogamy. It was meant to be forever good or bad and was between only one man and one woman.
*Extramarital affairs: sex outside marriage was totally wrong, sinful, demonstrated you did not love the other party, and if accrued will end a marriage.
*Child-rearing practices: I thought spanking should be limited due to his abuse by spanking.
*Homosexuality: I hated homosexuals; I thought being gay was totally wrong, sinful, and demonstrated perversion of the natural world.
*War: was a good means of bettering the world by killing all those who are against America or threaten democracy. I was all for war. I loved radical American nationalism and the thought of power through fear of war with America. In fact, I was so into war that when the first gulf war happened, he was thrilled and hoped the U.S. would bombed and killed the region back to the "Stone Age." I almost joined the military just to have the opportunity to go to war, be masculine, and kill the enemy but was denied because he was too heavy.
*America: I thought America was the greatest country on earth, blessed by bible God and had a positive legacy of reason and justice; it was a spearhead of freedom for the world.
*Politics: I was a proud conservative republican and was active in politics. I felt it was a responsibility of every American to vote. At the age of 18, was the first time to vote, I was paid to serve in the voting booth operation. He served in the voting booth operation more than once and thought it was a demonstration of my staunch patriotism.
*Religion: I thought the only real true faith was Christianity and it should be pushed on others.
*Society: I thought society was a positive structure necessary to human advancement and god as well as religion were an important part.
*Media: was mostly helpful with a few negative themes.
*Racism: was not good but was mainly an issue of the past.
*Sexism: was mostly a man overexerting masculinity or women's overreaction of men's God given authority.
*Ethnocentrism: I saw it as cultural pride a positive love of one's own kind.
*Morals: laws given by the Christian God.
*The American Justice system: could be totally trusted. It was simply one of the best judicial systems formed by man.
My Views as a non-religious thinker
*Love: is an amalgam of intertwined emotions and connectedness realized in expressiveness. It is not a one time event but a continually fluid reactional experiential relative multi-dimensional conception. Love can be experienced and shared by several different variations of women and men in any grouping they choose, be it homosexual, bisexual, heterosexual, or group romantic partners. Love changed because I now have positive significant romantic relationships in my life which are different than those modeled by family in my past. Love is similar to maturity in that they do not simply reach some sort of plateau or final state; instead they are a lifetime process of becoming.
*Cohabitation: Damien thinks it is no different than not doing it. Cohabitation differs now from before because he has universal ethics, not morals.
*Sexuality: is seen through universal ethics, thus is morally neutral. It should be openly expressed and experienced because it is a positive expression of life and holds no shame or negative orientations, if consenting and between adults. Sexuality differs now because I have universal ethics, not morals. Things like sex for fun, swinging, fetish, porn, prostitution, homosexuality, bisexuality, nudism, strip clubs, group sex, polyamory, polygamy, or polyandry, and even sex between consenting adult family members hold no preconceived negativity or innate wrongness. My universal ethics is a moral standard allowing sexual freedom up to the limit of coercive harm. Since universal ethics is independent of culture, societal standards, moral codes, religious laws, or personal ethical views "sex" or one's sexual orientation and gender identity loses its right or wrong status; thus, it is morally neutral (Foldvary, 1980).
*Gender: is an oppressive invented categorization which forces a picking of one side instead of seeing all people having a varying expression of both masculinity and femininity and should not devalued those who do not fit a socially conceived ideal. Gender has changed because I learned it was not who we are, but who we are told to be. In acknowledging my true self, I realized I had both femininity and masculinity. I have a genderqueer identity; 40% female-typed and 60% male-typed, yet 100% straight.
*Divorce: is simply a separation that one chooses for personal reasons holding little ethical significance. Evolutionary psychologists contend that human beings are designed to fall in love but not stay in love (Crandell et al., 2009).
*Working women: are not different than other human beings in obtainment of rights. Thus, they should be wholeheartedly supported to work which includes childbearing without having to jeopardize their high-level career positions. Furthermore, women or the care giving spouse should not have to work if they do not want to unless it is required in order to earn the needed combined income to survive. High-level career positions are just as important for women to reach as men (Crandell et al., 2009).
*Marriage: my current marriage is defined under shared openness with my bisexual wife and their responsible non-monogamy. Thus, marriage is not so rigidly defined as in society. Marriage could involve monogamy or any other forms of chosen non- monogamy. It is a committed partnership which could involve several different variations of women and men in any grouping they choose, be it homosexual, bisexual, heterosexual, or group marriage. If adults wish to lawfully join no matter the grouping, they should be allowed to do so.
*Extramarital affairs: sex outside of agreed upon mutual relationship rules is not congruent with entered into marriage contract, though being that stringent monogamy is not suited to all, it is understandable even if not a highly valued practice.Some adults do make distinctions in types or situations to either understand or justify infidelity (Crandell et al., 2009).
*Child-rearing practices: I have never had children and by choice had a vasectomy to never have them. Though he feels there should never be any form of physical violence done to a child of which spanking falls under that category.
*Homosexuality: is a healthy sexual form of desire expression and simply another category of normal sexuality. In addition, homosexuality is both common and natural being observed in close to 1500 animal species (Bagemihl, 1999).
*War: is physical harm and killing, this killing is murder of which is mostly illegal and unethical in other circumstances, unless involved for protection or a (just) war that is restrained, humane, and ultimately directed towards the aim of establishing lasting peace and justice (Colero, n.d.). Though some killing in war is necessary it must not be taken lightly being that it is still murder. Just reasons to go to war could involve restricted reasons, self-defense, and the rescue of another from an aggressor. Likewise, self-defense may be broadened from defense against actual attack to defense against threats, or against perceived threats, and it may be permissible to make pre-emptive strikes. My feelings about just war mirror Just War Theory which embraces principles about the way war may be conducted, generally ruling out gratuitous violence, war against civilians and innocents (Rigstad, 2008). I am for non-aggression but believe it is justified in self-defence or other-defence.
*America: I believe America was founded on a subjected ideal of freedom and had an often shameful, unethical even unjust past. Is there justice in the system or is it just us in the system? Though America had some good ideals and principles, it mainly supported the few such as white affluent Judeo-Christian men and not for the ethnic minorities, children, women, homosexuals, and non-Christians. America was slow to start or just recently began employing reason and justice to fight against ageism, classism, racism, religious intolerance, reverse discrimination, sexism, homophobia, ethnocentrism, and xenophobia.
*Politics: I am a eclectic Liberal and Leftist mainly involve Natural Rights Libertarianism, Left-Libertarianism, Anarcho-Naturism, Green Anarchism, Dialectical Naturalism, Anti-capitalism, Progressive, Secularism, Democratic Socialism, Libertarian Municipalism, Radical Minarchism, and Anarcho-Mutualism Political Philosophies with Axiology.
*Religion: I does not believe in any gods atheist and anti-theist and have stopped following any religious mythologies. Infact I am an anti-religionist.
*Society: can be both positive and negative. Though most of its themes require those in it, to fit in and not be too different or risk condemnation. It can stifle out of the box thinking, values, or reasoning since it is by nature a box bound in group ideas.
*Media: is bias both somewhat positive and can be detrimentally negative. It cannot be trusted; it has many distribution channels though the most influential across the board has been television. We are constantly exposed to thousands of images of violence, sex, and Americanism, sexism, as well as mostly Judeo-Christian values. Television's free unrestrained teacher is advertising, often expected to push ideas that are highly biased and without being challenged. There are about 40,000 ads a year. But who owns the media, which companies or people shape our values, beliefs and decisions. Basically only five major companies own 95% of all the media (Hubpages Inc., 2009).
*Racism: is an oppressive reality with a long history and sadly still lingering today.
*Sexism: is one of the last frontiers needing to be tackled and I feel a strong anger that this is not being changed. We cannot use aggressive words towards someone's race without censure or outrage but put down a woman or use negativity about women towards men and it is either unnoticed or laughed about. Many in middle adult hood feel they have a personal responsibility to make the world a better place (Crandell et al., 2009).
*Ethnocentrism: I sees it as limiting the acceptance of others. Its negative exclusion tendencies surround believing that one's ethnic, cultural group, language, behaviors, customs, or religion are better that all other groups which teeters on bigotry.
*Morals: are not universally just to all, but the best we can have is universal ethics.
*The American Justice system: is often quite fallible which offers criminal more rights, justice, and protection than victims. Victims need more protection, justice, and dignity.
References:
Apologetics Index. (2009). The local church. Retrieved October 8, 2009, from http://www.apologeticsindex.org/l40.html#overview
Bagemihl, B. (1999). Biological exuberance: Animal homosexuality and natural diversity. New York, NY: St. Martin's Press.
Colero, L. (n.d.). A framework for universal principles of ethics. Retrieved October 8, 2009, from http://www.ethics.ubc.ca/papers/invited/colero.html
Crandell, T.L., Crandell, C.H., & Vander Zanden, J.W. (2009). Human development (9th ed.). New York, NY: McGraw-Hill.
Foldvary, E.F. (1980). The soul of liberty: The universal ethic of freedom and human rights. San Francisco, CA: The Gutenberg Press.
Hubpages Inc. (2009). Mass media influence on society. Retrieved October 8, 2009, from http://hubpages.com/hub/Mass-Media-Influence-on-Society
Rigstad, M. (2008). Intro to just war theory. Retrieved October 8, 2009, from http://www.justwartheory.com/#INTRODUCTION